Friday 27th May 2022 / Dydd Gwener Mai 27ain 2022
The examination season is in full flow and we have been impressed by our students' response, despite their lack of participation in such assessments over recent years. Many of you will be aware that students across Wales have taken issue with certain papers and our staff are also in the process of providing feedback to Qualifications Wales.
The year has gone so very quickly and yesterday we wished a very fond farewell to our Year 11. However, the vast majority of these students are back in school this morning to sit a Science exam as will be their practice over the next month. Everybody is really excited about their Leavers' Prom at St. David's Hotel in Ewloe on the evening of Thursday 30th June.
Today so many of our Year 13 students are almost unrecognisable in their suits and dresses for their school leaving ceremony. How the years have flown by! We all look forward to seeing a large number of parents at the gathering this afternoon, at which the guest speaker is former student, Miss Catrin Pugh (Katie Piper Foundation Ambassador). Catrin speaks regularly on the national stage and we are honoured that she is able to join us for this special occasion. The festivities will continue at the Year 13 leaving meal in Pulford this evening.
You might not believe this, but Harvey (Year 7) has recently learned to drive a car and competes in Junior Autograss racing competitions with his North Shropshire club. He recently raced at Telford and won his first trophy, being placed first in 2 out of the 3 races! Harvey is soon to compete in the British Autograss Series during which he will race against some of the very fastest boys and girls from across the UK and Ireland. Harvey … we are seriously impressed… all the very best for your two day meeting at Cwmdu in June.
In further news both inside and outside school, congratulations to Dan (Year 11) who has just qualified to represent Wales in the National Cadets Athletics championships, in which he will participate in the 400m event and also the 100m relay. We would also like to give a major pat on the back to Elin (Year 13) who has achieved the significant milestone of being awarded a Merit in her Grade 8 Flute exam. That's really impressive – congratulations! Josh (Year 8) has reached a milestone of his own. He has been selected to represent Wales and will pick up a cap for the National Under 13s Cricket team. Superb stuff!
Really well done to over 50 students who have just completed their Duke of Edinburgh Bronze award after two very successful expeditions in the Clwydian Hills. We are proud of every single one of you. This feat must not be underestimated and speaks very highly of the calibre of individuals concerned.
There is so much to celebrate! As we round off this half term, here are a number of other significant achievements on the school sporting front. On Wednesday this week our Year 7 and 8 tennis teams were in action against the Alun School and Hawarden High, and after stiff competition both our Year 7 and 8 boys became Flintshire Champions. Some of you may know that we are participating in the 'Road to Wimbledon' championships and we are again proud to announce that our top four boys and girls have all progressed to the next round – well done everyone in all teams and especially Alex (Year 8), Lily, Chloe and Ivy (Year 9) and Emlyn, Alfie (Year 9) and Josh and Sam (Year 8).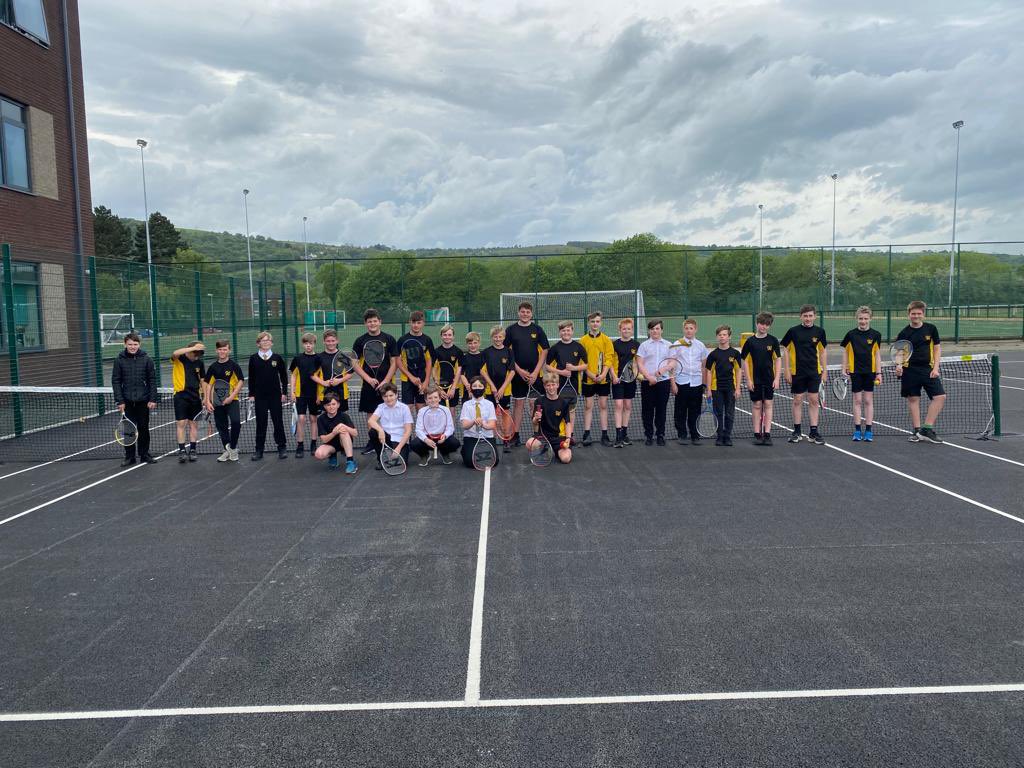 A number of our Year 7 and 8 girls are part of a GLAMbassadors programme which aims to encourage girls in particular to more confident in their approach to physical activity. Our girls represented us admirably at the Youth Sport Trust Girls Active Inspiration Day and have returned to school to spread the word to their peers and help others enjoy the many benefits of participation of sporting activities. We would like to thank each of these girls, Robin, Alex, Dottie, Evie, Liv and Amy (Year 8) and also Isabella, Nellie, Carys and Seren (Year 7) who have also joined the programme to promote girls' confidence in sport.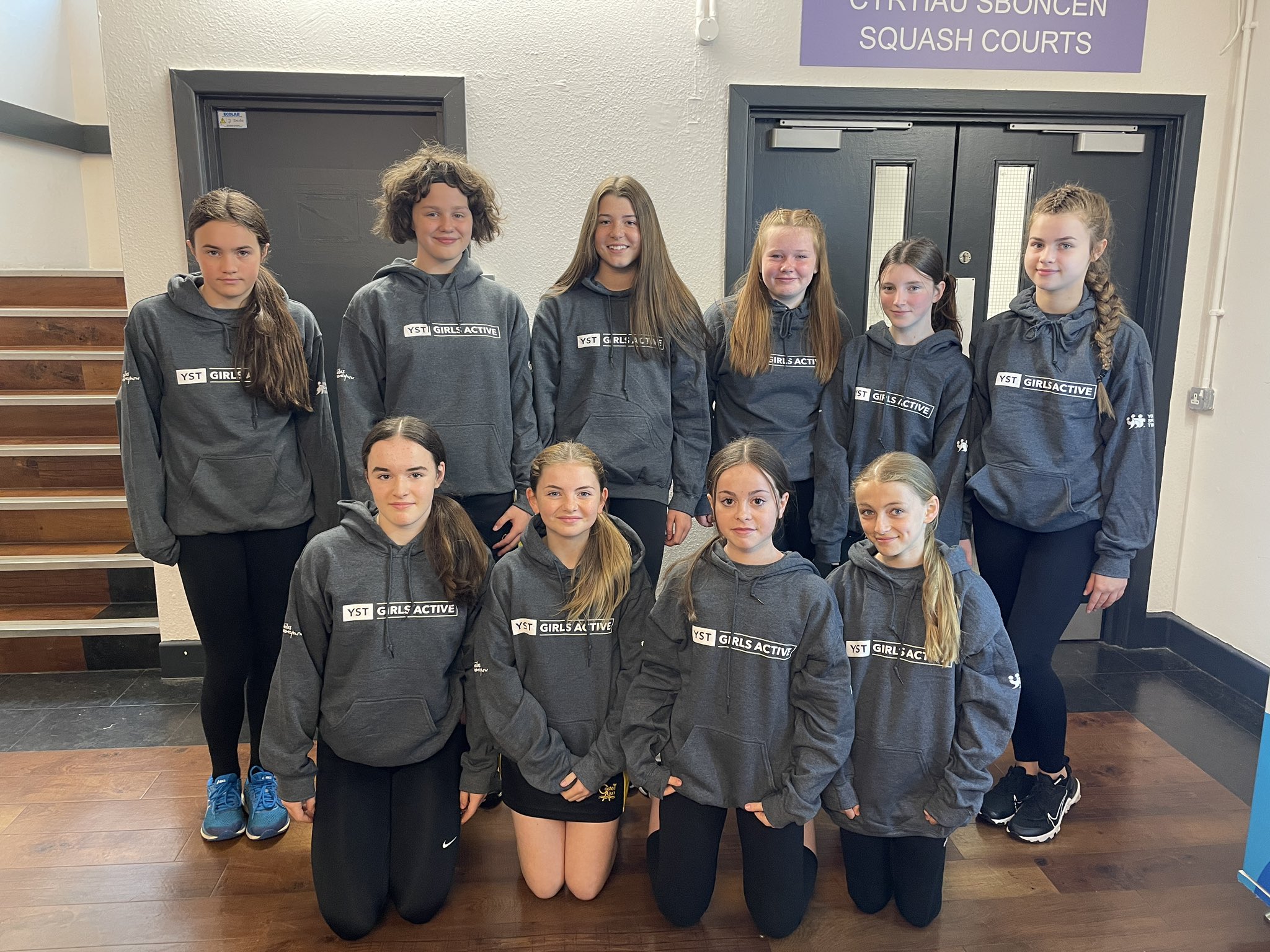 Castell Alun performed strongly at the Year 8 and 9 Athletics event for Flintshire schools this week. Perhaps the standout performance came from Luca (Year 9) who won the 1500 metres race. Very impressive performances coming in first or second in their individual events also, were delivered by Harry, Evan, Charlie, Milo (Year 9) and Liv and Dotty (Year 8). Each of these students now progresses to represent Flintshire in the North East Wales Athletics competition.
We look forward to Year 12 returning from study leave on Monday 13th June, and wish you all a pleasant and, where possible, restful half term break.
Enjoy the holidays – Mwynhewch y gwyliau.